Our first Panty.com girl to the front! Today we open a new section of interviews with our sellers. In this occasion we have a new girl, that is doing really well on Panty.com.
This American girl, with a beautiful look, wants to show us a bit more about a real seller. If you want to meet Too Juicy, keep reading!
Panty.com: Hi, please introduce yourself:
Too_juicy: I'm Too_juicy, I'm 27 years old.
P:How do you define yourself?
TJ: I'm a very open honest person who loves sex, fetishes and pleasing others.
P: Have you taken a role in you panty sales or you are just yourself?
TJ: I'm always myself, in that way you don't get confused.
P: Tell us how did you come to the idea of selling panties?
TJ: I started college and having a family needed a way to support us while bettering myself. The panty selling was a fit to reach it.
P: Have you been selling panties before being on Panty.com?
TJ: No, Panty.com has been my first experience.
P: How did you discover our page?
TJ: A friend told me about it!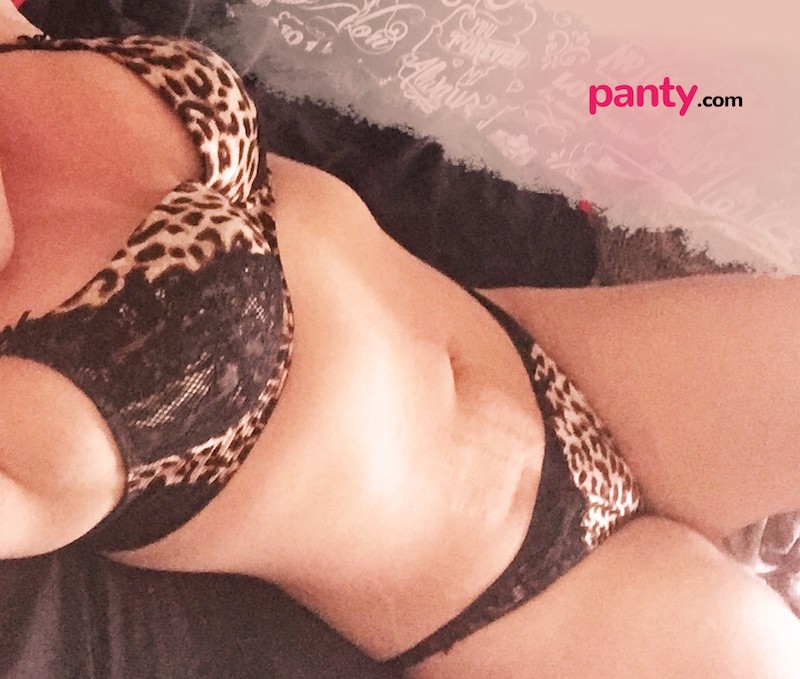 P: What were your first thoughts when you discover the used panty fetish?
TJ: I was excited! I love pleasing men as it turns me on, so it suited me.
P: What do you enjoy the most, what is most difficult when selling?
TJ: As I mentioned, I love to turn them on, as it turns me on as well. The only difficulty I have found is the language barrier when international buyers come to me. But we have a translator! So easy to solve.
P: What positive things has the panty selling brought to you?
TJ: I'm more confident and financially better off. I can study and look after my family while earning.
P: Do you include the panty fetish in your sexual life?
TJ: Talking to the guys and girls on the site turns me on, so I end up needed to sort myself out or to get my friend around as some guys order panties that you've been fusing in a sexual relation. So is a win-win!