Dirty panties are one of the most in-demand fetish products today. And our Panty.com community has contributed to the increasing popularity of this trend.
On our site, you will find thousands of dirty panties from sellers all over the world. You just need to register, and in a few seconds, you will be able to buy dirty panties totally anonymously!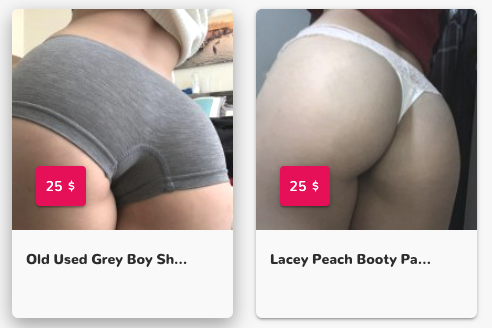 What are dirty panties?
Dirty panties are panties worn by girls for one, two, or sometimes several days. After wearing them, the panties hold each girl's scent, and sometimes even bodily fluids.
Many dirty panty fetishists are attracted by the aroma of a used panty, and are true collectors. Smell plays an important role for fetishists of dirty panties, and lovers of these garments pay special attention to the various aromas a particular panty holds.
If you want to sell your used panties, Panty.com is the perfect community for you. In our marketplace, you are able to sell your garments to fetishists all over the world, anonymously and safely.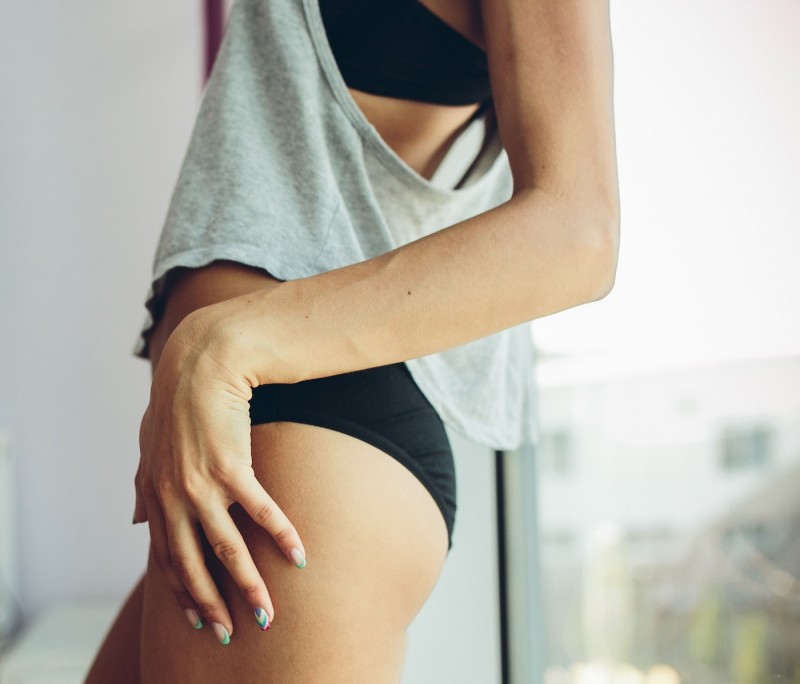 Buy dirty panties anonymously.
The Panty.com community allows you to access dirty panties anonymously and safely. Only registered and verified sellers publish their ads on our site, and talking to sellers through our private Panty.com chat means that you can communicate and make transactions completely securely.
How many times have you imagined taking dirty panties from a friend's laundry basket? You don't need to fantasise about this anymore, because, at Panty.com, you will be able to look at, hold and enjoy all the dirty panties your naughty mind can imagine!
Dirty panties are Panty.com's star product, but we have a very wide market of used products, including used lingerie, socks (for foot fetishists!) and even erotic photographs. At Panty.com we are proud to have the largest marketplace of fetish products around today.
How to buy dirty panties?
All you need to do is register an account with Panty.com. Once registered you will be able to see the full market of dirty panties and other used garments and talk directly and instantly with sellers.
On Panty.com you can find a wide variety of female sellers from all over the world, and you are able to refine your search on the marketplace so you can find girls from your country, or who speak the same language as you.
One of the special features of Panty.com is that you are able to buy dirty panties directly from the girl who has worn them, without intermediaries. In addition, through our chat, you are able to talk to her to know her better, as well as to discuss the terms of purchase.
Steps to getting dirty panties.
When you are browsing the dirty panties on sale at Panty.com, read the advertisements clearly and message sellers about any details you would like to know more about or requests you might have. But keep the following tips in mind:
Check the seller's profile. On her profile, you will find extra information about her, as well as a more detailed description of the products she offers.
Start a conversation through our private chat. Ask the girl about the product you are interested in and send her any questions you have or things you are curious about.
Send an offer. If you already know the product you want to buy, send your offer directly to the seller and ask for the details of payment and delivery. And act fast, you don't want another buyer to get there first!
Dirty panties: the best tricks.
When you want to buy dirty panties, it's important to keep in mind some important points.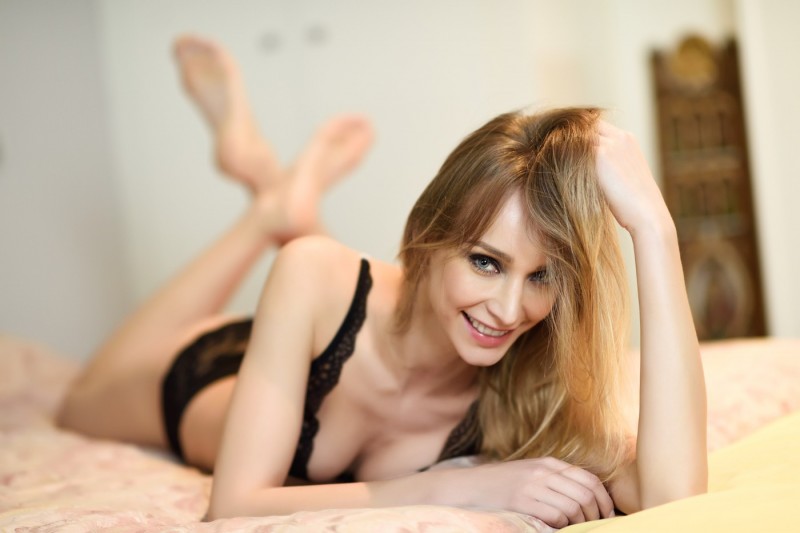 Here are some things you should avoid when chatting with sellers:
Do not send messages if you do not intend to buy. The sellers on Panty.com are happy to receive your offers and messages, but keep in mind that their time is also important, and should not be wasted.
Accept refusals. You can send an offer to our dirty panty sellers, but if the girl does not have the time or it is not a service she wants to offer, you need to respect her right to say no.
Speak respectfully. The girl on the other side of the chat is a human being just like you! So chat in a respectful way, as this will ensure we maintain order and peace in the Panty.com community.
Panty.com is a community which is open to everyone who loves dirty panties! Sign up today to start your adventure and let yourself be seduced by the smell of dirty panties.