The Panty.com team was at the Erotic Salon of Barcelona. Our stand received hundreds of curious people who didn't hesitate to became members of our platform.
From the 4th to the 7th of October, Panty.com had the pleasure of having an own space at the Erotic Salon of Barcelona and being together with hundreds of users and top-level models. We also enjoyed the company of our sellers Ninnete Shibara and Mimi Alien.
Curious visitors and lovers of the used underwear fetish visited the stand to know more about our website. Many people were surprised, and they approached us smiling to ask directly about how Panty.com works. Few others walked along, and most of the snoopy felt interested in the new world of used panties that opened in front of them.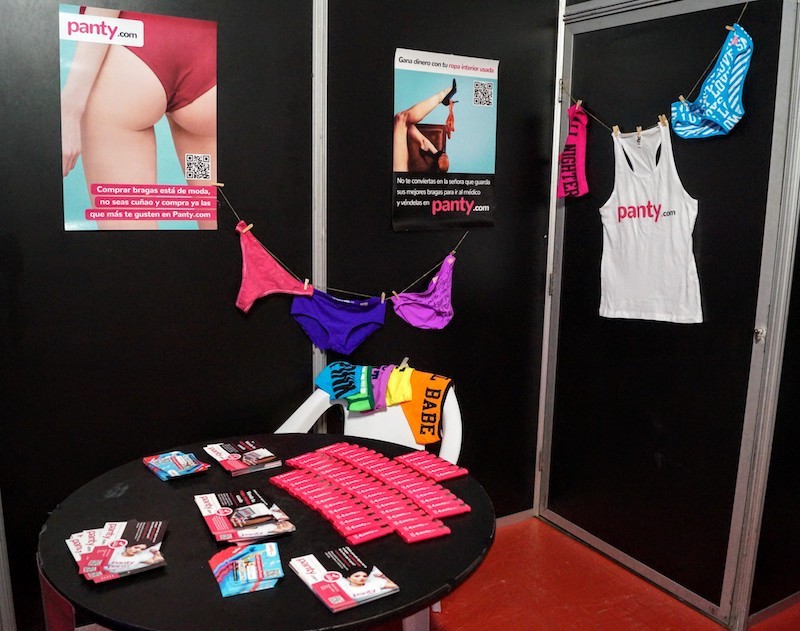 The new approach of the Erotic Salon has been more attractive for many women that attended to this space with the company of their partners or girlfriends. It is gratefully to see finally how many women are open with their sexuality and a space like this one creates the proper atmosphere to let them do it. Many women confessed to us that they have been looking for a place to sell their used underwear, and were not able to find the right place to do it until they met us in Barcelona.
Also, many of the show performers and actresses that were on the Salon, have joined Panty.com and we will soon launch a promotion with their participation. So, stay tuned!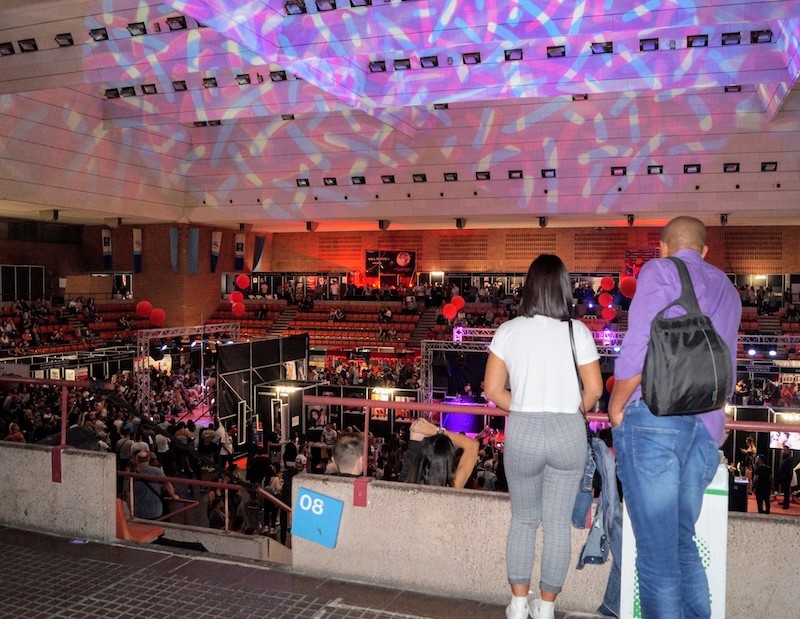 If you want to know about the used panties business
Register Now
How was our experience?
The 2018 edition of the Erotic Salon has been a great leap for us to reach our audience. Meeting face to face the women sellers and panty lovers, has let us solve many users' doubts.
The dilemma of being or not open or not with sexuality is an issue that affects both men and women as we could notice. Many of the men who visited our stand were attracted by the idea of buying used underwear, but just a few of them were able to express themselves openly. Fortunately, some of the panty buyers were able to chat with us, tell about their experience and let us know what is the most important aspect when they are buying used panties: the veracity of the seller. They want to be sure that the girl who sells is the real person behind the garment.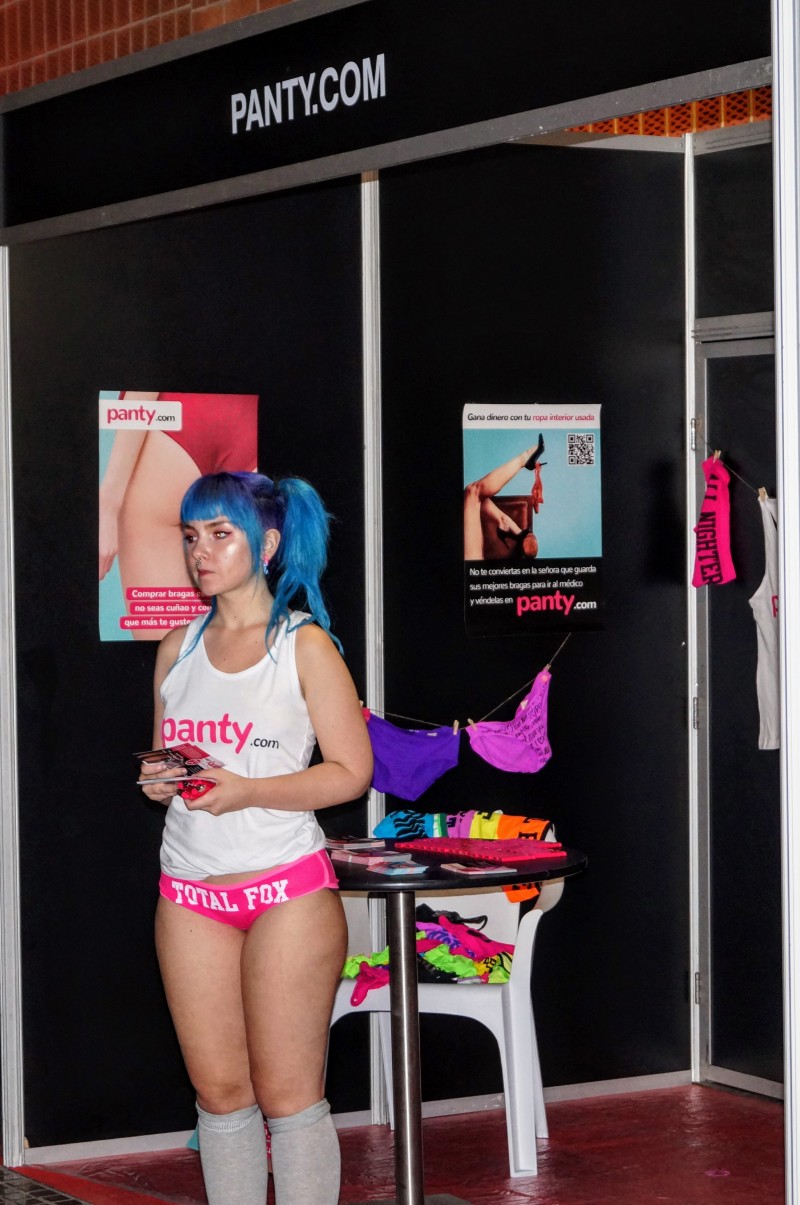 The Erotic Salon also opened a space for those women who want to express eroticism through feminism and art. They had a space to show their work through photography, illustration, writings or poems. There was a place for every artistic erotic expression in a way that we support, as there is not only one direction to live sexuality. This is why Panty.com also follows the idea of living the freedom of sexuality in the manner each one feels comfortable.
The experience has allowed us not only reach the people interested in this fetish but also to learn about the needs and interests of the fetishists. Without any doubt, we have a long way to go with our audience, and we hope to have total confidence and support from you all to do it!