In these days of being forced to stay home, it's normal to wonder what to do to fill your time. Among every option, watching a movie or a TV series is an activity that always takes first place. Fortunately, we have hundreds of options to choose from. Are you thinking about watching something more sensual and erotic? We thought so. There are many things to do to fill this time at home, and further exploring your sexuality is one of them!
For those who think that Netflix doesn't have this kind of content, you're wrong! And finding this category is very simple: just search the keyword: "erotic".
We have created a list of 5 erotic and sensual movies with the best sex scenes that you can watch on Netflix. The choice is yours!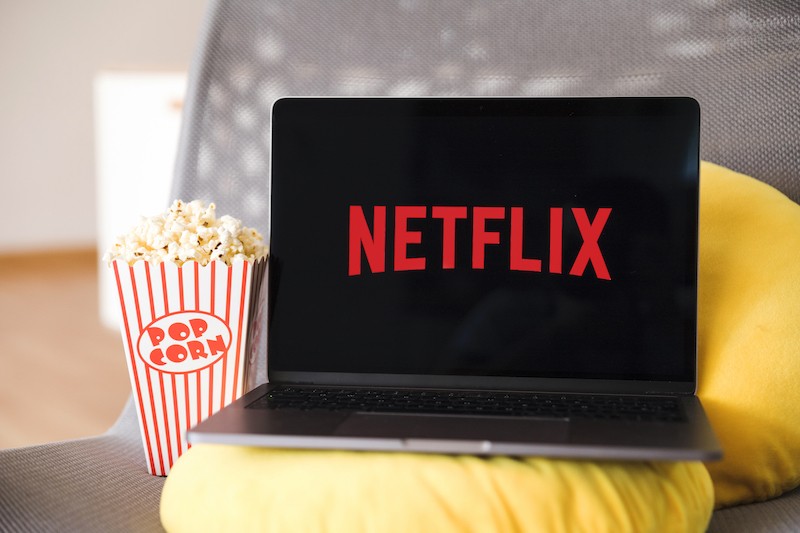 Elisa and Marcela.
This film was at the Berlinale 2019. It is sensual, romantic and based on a true story! The film, set in the early 1900s, tells the love story and life of these two women, Elisa and Marcela. They are in love, and ready to fight against the taboos of the time in order to live their story. And the film is nicely sprinkled with some super hot erotic scenes! See it to believe it!
Sex education.
This time, it's a TV show. It is nice to watch, but also very erotic. It tells the story of an insecure teenager, Otis, who's mother is a sex therapist. For him, however, sex is taboo, and between embarrassing situations and very strong sex scenes, he begins his journey into the world of sex alongside his quirky schoolmates.
Newness.
This film explores the sensual and mysterious world of dating apps - and the sexual relationships that come from using them. Martin and Gabi endure the loneliness of modern life and turn to dating apps to feel a connection. Watch this to enjoy incredibly steamy sex scenes and learn about the highs and lows of modern relationships.
Siffredi - Late night.
The Italian pornography guru reveals to us, through this reality show, the secrets of the porn industry. In two weeks, he teaches aspiring young porn stars how this industry works, all the secrets behind the direction, and show viewers real sex scenes: Milf, teen, threesome, anal... The reality show teaches, through practical lessons and demonstrations, what the most popular categories of porn movies are and why. As well as this, he demonstrates how to shoot porn scenes as real professional adult actors.
Below Her Mouth.
This raunchy film tells the story of two women who meet and instantly feel lust at first sight. Their affair is forbidden, naughty and very, very sexy. And this makes it a hell of a lot hotter. Will their romance survive?
These are just some of the many erotic movies offered to us by Netflix. While we stay at home, as a couple or even alone, we can dedicate ourselves to discovering the world of sexuality through these shows, learn new things, and switch on our sexy sides!
Enjoy the show!