In recent years and thanks to the emergence of an infinity of sexting apps, young and not so young ones, have joined the trend of flirting and "something else" through the Internet: the sexting.
What is sexting?
The word Sexting refers to the sending of sexual or erotic messages through the mobile phone. The communication between two persons, with the added ingredient of eroticism. On many occasions, it is not something so easy to carry out for everyone.
In the definition of sexting is implied what it entails, reveal your general sexual fantasies or the ones about the person you are talking with. In this type of talks usually, we show our desires or some intimacies. Ultimately it is an exhibition of ourselves, and this is why you have to carry it out being cautious.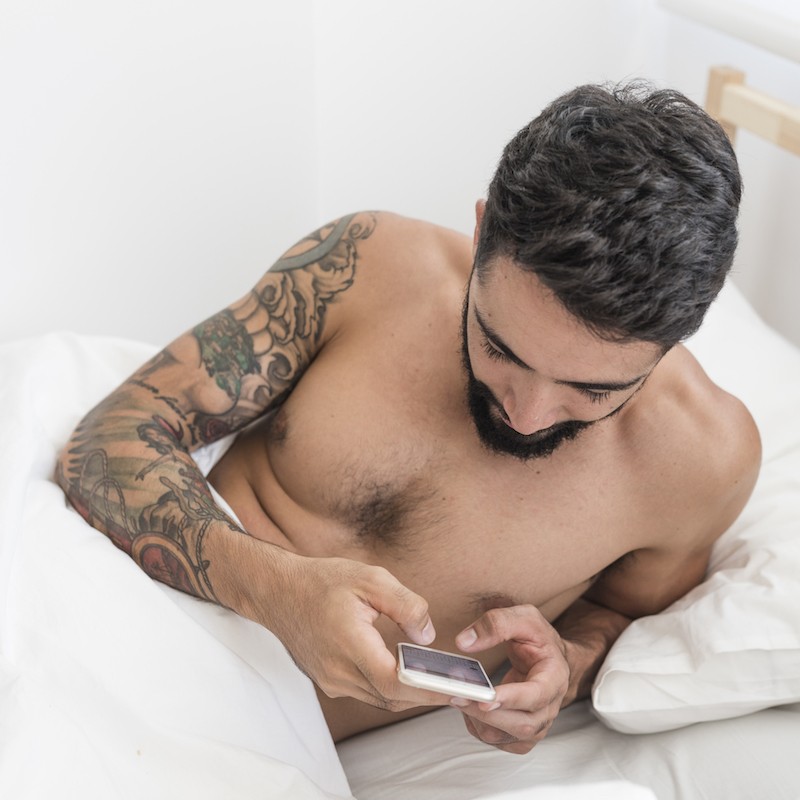 Talking about sex is an excellent practice to feel freedom, take it more natural and find out about yourself. In the fetish world of buying used underwear, sexting is a common practice. Most of the buyers also want to know more about the woman who has worn the garment. That is why every seller decide if she agrees in having a hot chat. It is crucial that the talk is an amusement for both of you. Many of the sellers provide it as an extra to their garment offers.
It is understandable that people wonder about how to have sexting correctly, and without being overexposed. To answer this question, we have created a short guideline that will help you. Following some necessary steps, you can learn some sexting phrases, that will help you as a guide to start your chat.
First: protect your yourself. Privacy is important!
There are many ways of doing sexting, but when you don't want to be exposed, privacy is paramount. Remember, it doesn't matter which sexting app you use, don't forget to remove the preview on your phone! In this way, if you are with other people, or in a public place, no one will be snooping. Preview screen hidden!
Regarding the chat, try to avoid giving personal information, if you don't know the other person. Revealing your name or where you live is not necessary for these kinds of chats.
Pictures are a huge step forward in your hot chats, and sexting online doesn't necessarily need to have images included. If you decide to send private pictures, it must be under mutual consent. Always ask the other person before posting any picture, and send it only if you wholeheartedly agree with the situation. Remember that once that person has your picture, will have it forever. Send only pictures that you feel comfortable with, and as long as the talk is relaxed and neither person feels obligated to do so.
Don't tend to exaggerate, step by step.
It is not convenient to start a sexting chat in a direct and raw way. However, with small steps that will lead to a fun chat. It will make the temperature increase and create inevitable sexual tension between you both.
Sexting chats must be fun and turn hot for both. Being provocative or start a game that drives into self-masturbation is common.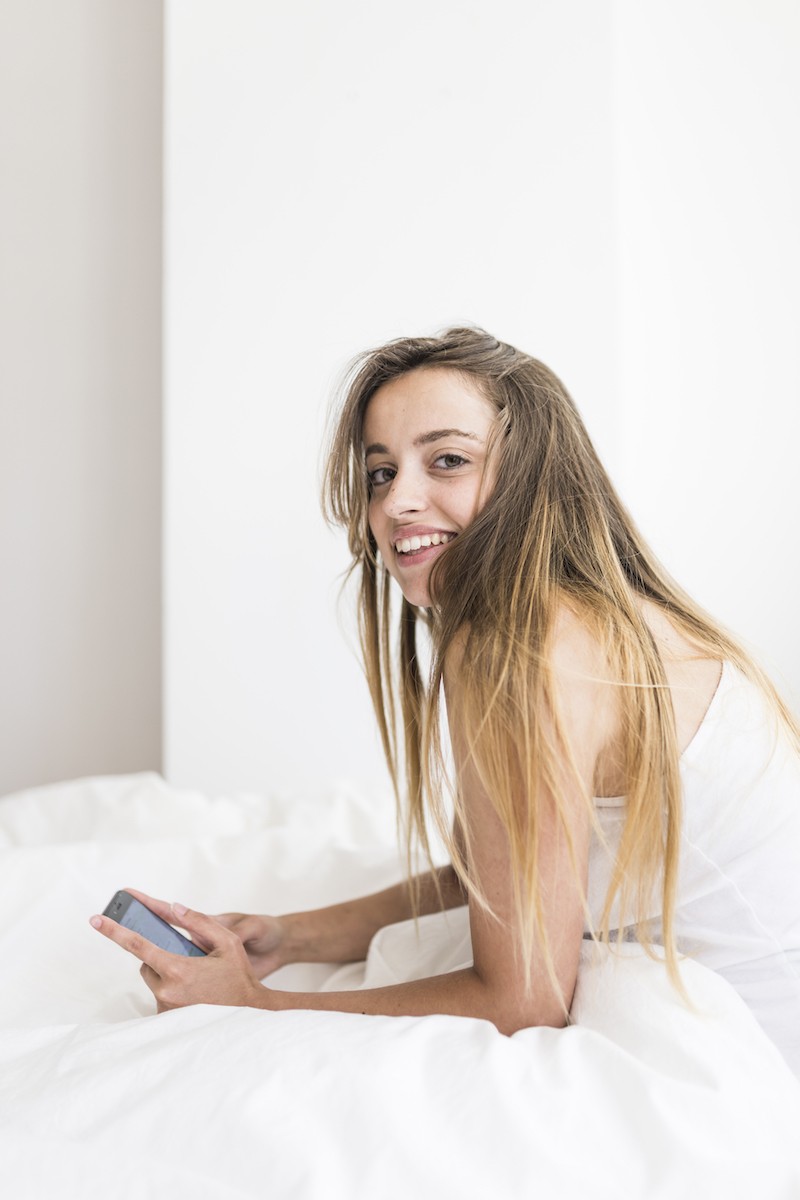 Each talk will reach a different level and not always have to follow the same path. Even chatting with the same person more than once, you can connect in very different ways.
Be descriptive, give details.
The more details you give, the spicier the conversation will be. Keep in mind that if you start by saying "you are hot", then merely will not be the perfect direction for a talk.
Start providing details of what you like, how you feel physically and mentally, ask the person about more information you would like to know, or even describe an idyllic situation in which you both would be involved. Be creative and let the moment to be unique!
Words and emojis are essential!
Misspelling is not trendy at all! Old times, when characters were limited in the SMS has already passed away, so lucky you can write with all the letters! Having to crack messages because the words are cut or misspelled will remove the eroticism of the moment. Don't be lazy and write correctly. Also, the mobile's spell check will help you!
In many situations, the words are not enough to express a feeling, that's why emojis will help you to complete it! Who does not know what the aubergine or the peach symbolize?
Memorable moments for the future.
You already know what sexting is, so now is time to put it into practice. Keep in mind that some talks will turn you on more than others, since the person you talk with, also influences your state, but for sure, there will be some sexting chats that will drive you crazy.
Both women and men have our preferences, so it is usual that you don't get hot in the same way. In either case, you can keep the conversations that have hooked you the most to re-read them in the future and live once again this magical moment.