Anal sex is intercourse taken to the next level. It requires preparation, thought, confidence and awareness of your physical and sexual self. How to have anal sex for the first time? You have to want to do it, and you should follow our guide! If you take these steps you'll be able to experience the pleasures and sensations that only anal penetration can bring. Once you experience those pleasures, all your doubts about anal play will disappear. We promise!
There are several scientific studies that confirm what a few of us already knew: anal sex is intensely pleasurable. The anus and area around it is full of nerve endings, and stimulating it creates strong sensation. But scientific studies are not enough to break a taboo. Only by people embracing their sexualities and finally shouting from the rooftops "We love anal sex!" will these barriers be broken down. So, who's in?
If you still have doubts, don't worry. What do we do when fear and doubts get in the way of us trying something new? Easy, we face them!
Here's everything you need to know about how to prepare for anal sex: techniques, positions and all the secrets of this mysterious and intimate type of sex!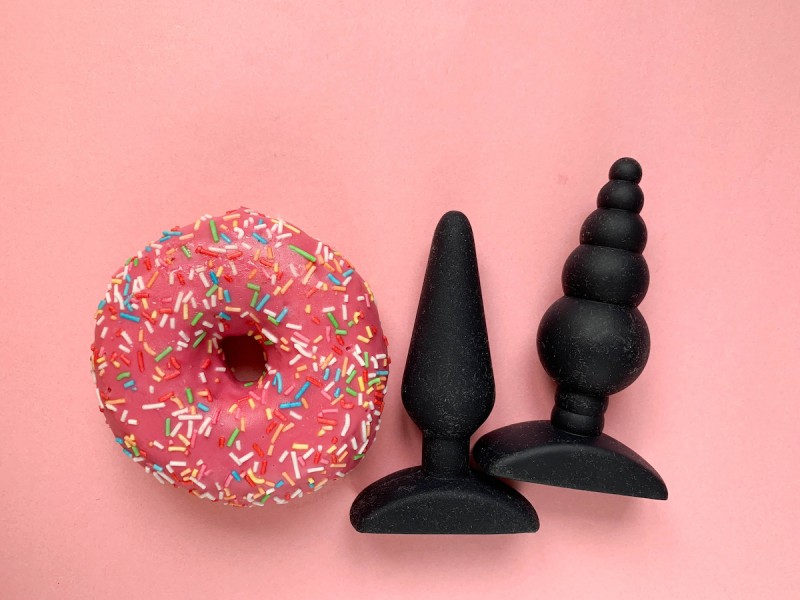 How to have anal sex and experience nothing but pleasure!
A common fear anal-ametaurs have is about pain. That's understandable, as it can be strange to experience something inside your butt for the first time. Fortunately, there are easy and simple ways to make sure anal sex is pain-free and pleasure-full. All it takes is some preparation!
Step One: Relax!
The anus does not naturally self-lubricate. That's why you need to penetrate a butt differently than you would a vagina. Anal sex feels so darn good because the area contains the pubococcygeal muscles as well as many nerve endings, which make the whole of this area sensitive to touch. On the downside these muscles, if you are not relaxed, stiffen up. Pain can occur if this happens, which is why the important word when it comes to first time anal sex is relax. Anal play is only pleasurable if you really want it, so it is important to let go and to make sure there is deep trust between you and your partner.
First time anal sex
If you've never had anal before, don't hurry. Instead, approach it slowly. Discuss it with your partner, fantasise a little, talk about what you want to do with each other and get excited! Once you feel ready, you can start experimenting with anal play, using toys and fingers. It's normal for a couple to only reach full anal penetration after trying it a few times.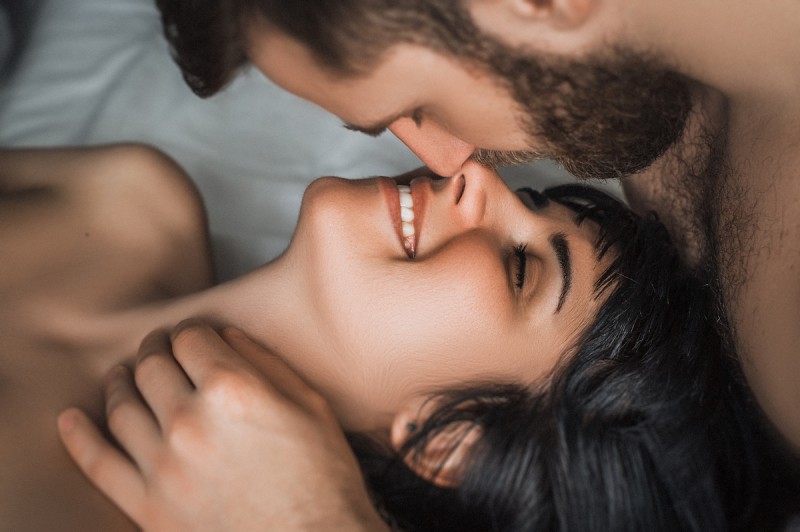 Anal lubricant is essential
As we mentioned, the anus does not lubricate naturally, but a simple lubricant is enough to remedy this. Water-based lubricant is always highly recommended. Of course, it is not enough to lubricate the area and do nothing else. You must combine lubricant with a relaxed and aroused mind and body!
Foreplay and sex toys make everything better
Okay, we're relaxed and lubricated. Now is the moment of truth! If you're not sure you and your butt are quite ready then spend more time on foreplay. In fact, do this whether your butt is ready or not!
Some simple preliminary anal play will make sure you're desperate for that penetration when it finally happens: Stimulating around the anus with fingers and mouth works perfectly. After this, start slowly penetrating the anus using a finger or small toy, like a butt plug. It's important to be safe and to not stick any old object in your butt (despite how tempting that may be). Butt plugs help prepare the anus for penetration and, thanks to their shape, can't get lost or stuck inside you - meaning no awkward visits to the emergency room! While you're stimulating your partner's butt, make sure you stimulate the rest of their body too. Do you know the best way to pleasure a woman with your fingers? Check our blog for all the techniques you need.
Slow is sexy!
If you're a penis-haver and you're giving anal pleasure for the first time, remember that your penis glans may be the most difficult part of penetration. If you prepare properly, however, this shouldn't be a problem! Once your penis has entered their anus you don't need to take it fully out and penetrate them again. Take your time moving slowly inside them, and listen to your partner to find the most comfortable position for you both.
Once you find a rhythm, and combine anal with stimulation of other body parts such as the clitoris and nipples, you will start to experience the wonders of anal sex!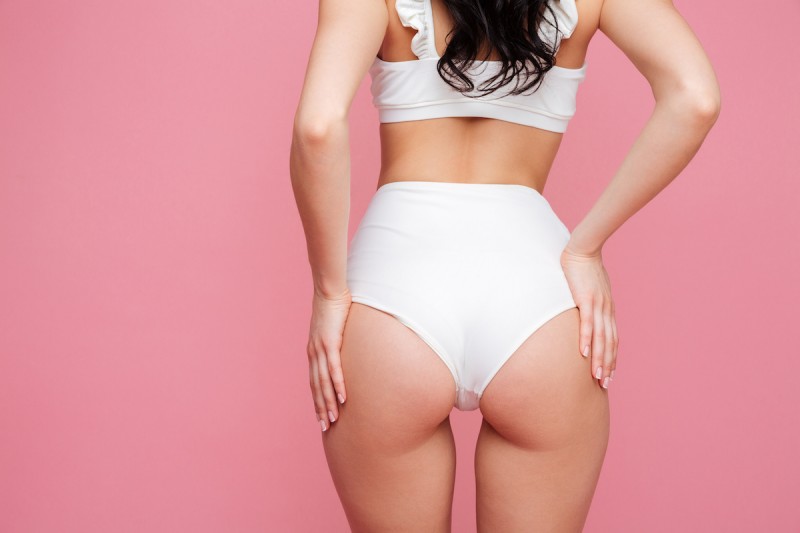 The anal orgasm
For men, anal sex is extra pleasurable because it stimulates the male prostate. No other orgasm compares to what men can experience through correct stimulation of their prostate. But don't lose faith, ladies! You can also experience an anal orgasm because of all the tingly nerve endings around there, because anal penetration can indirectly stimulate your G spot. Most women prefer accompanying anal intercourse with clitoral stimulation to achieve multiple orgasms in one!
The best anal sex positions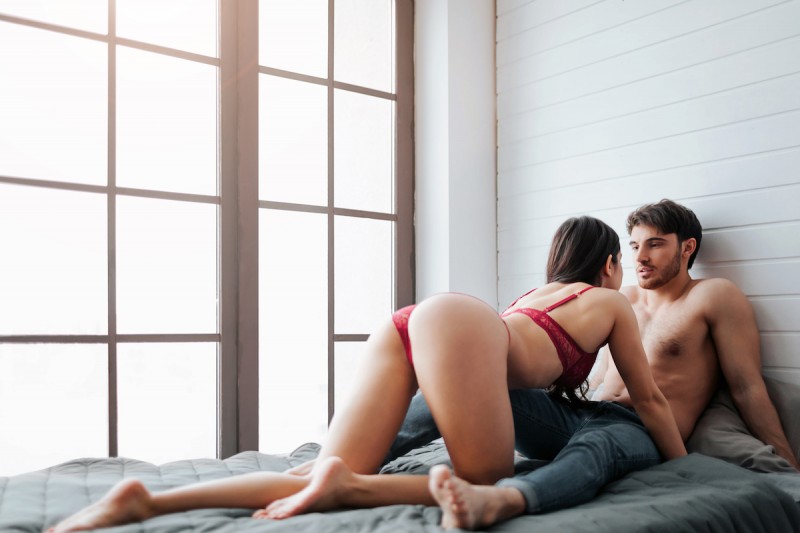 Certain positions make anal sex shine - and they are generally different from positions that suit other types of intercourse. Starting from positions for anal beginners to ones best for anal experts, here's a list of our favourites:
Classic doggy style: For beginners, this position allows your butt to be as wide as possible and can stimulate the clitoris during intercourse, so you feel more relaxed, turned on and satisfied.
Spooning: If you've tried anal a few times already and want to try something new, this position is for you. In this stance your butt is less naturally wide, making penetration slightly more difficult than doggy style. Spooning allows you and your partner to communicate and feel intimate, and allows stimulation of other erogenous zones.
Girl/Guy/Person on top: This is one for the experts because penetration will be deeper. The person who's receiving the anal sex is on top, and their partner on the bottom. It's good for sexy eye contact and touching each other's bodies all over.
The secrets of anal sex have been revelealed! Now that you know everything there is to know, all you need to do is prepare yourself for the immense pleasures coming your way.
P.S. These guidelines apply to you whatever your gender, sex, or sexual orientation!